EXHIBITION
HAV / Oceans
Jeanette Bauer
Acrylic paint on canvas and wood.
Also limited, numbered and signed edition of Ocean posters (Hahnemühle Fine Art Paper Quality).

PREVIOUS EXHIBITIONS
TEXTILES BY GUNILJA
Gunilla Bauer
Showing Embroidery Compositions
Exhibition December 5th – 20th, 2019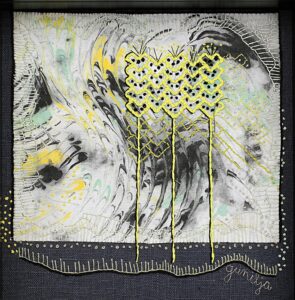 FEMALE WRITERS
Evelyn Julia Dahlberg
Showing portraits, oil on canvas, sketches and aquarelles of  female writers, journalists and poets.
Exhibition Nov 30th – Dec 6th, 2018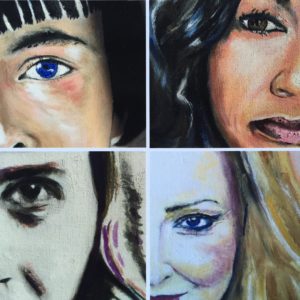 FORMS AND PATTERNS
Cecilia Högsveden East
Showing aquarelles and oil paintings.
Exhibition September 21st – 30th,  2018